Alright. Let's get one thing straight. Damn straight.
Review Darby O'Gill and the Little People? Perfectly logical, I'm an Irish reviewer still best known for Disney reviews, who else would you be getting?
Review The Quiet Man? Waaaaay the hell out of my wheelhouse but okay, I'm Irish and you want to get my take on what is still, over half a century later, probably the most famous depiction of Ireland ever released by Hollywood, for good and ill. That's fine. That's fine.
But if any of you sons of bitches try and get me to review Far and Away there will be bloodshed.
Got it? Okay then.
Like any movie reviewer I have my blindspots. There are genres and actors and even whole eras of movie history that I'm just not very well up on. And one of those genres is Westerns. Just never liked them. Don't know why. Maybe it's because when I was growing up Irish television used to show them constantly. Every time you flipped a channel, a horse fell over. Now, obviously, I'm not saying Westerns are bad or even that I don't like any of 'em. I really liked the Coen Brothers remake of True Grit for example. And I've always had plenty of time for Western comedies like Way Out West, Support Your Local Sheriff and of course Blazing Saddles (probably says something that my favourite Westerns tend to be ripping the almighty piss out of the genre). But, by and large, the 20th century's single most popular film genre and I maintained a respectful distance, meaning I never really figured out how I feel about its most famous star, John Wayne. As an actor, I mean.  And having watched The Quiet Man, I'm still not sure. Of course, Marion Michael Morrison's skills (or lack thereof) as an actor have been fiercely debated for decades which is a weird thing to say about one of Hollywood's biggest ever box-office draws with a Best Actor Oscar.
And in this movie, one of his rare flicks where he doesn't shoot anything, he is spectacularly inconsistent. There's a lot of scenes where he's just there, a slab of unblinking, narrow-eyed meat taking up space. He's like a pig carcass being moved from scene to scene by a meat packer's crane. But then you'll get a scene of him and Maureen O'Hara sitting silently in their cottage watching the fire and you really see everything he's going through playing across his face and he's honestly mesmerising.
Anyhew, the plot. Sean Thornton (Wayne) returns home to Ireland after having spent most of his life in Amerikay. Upon arriving he is assigned the customary drunken sidekick, a fusion of man, booze and whimsey named Michaeleen who takes him on a tour of the bucolic village of Inishfree ("Inis" means "Isle" which would indicate that the place is an island, not a village, but whatever, maybe they named it that to confuse the Vikings.) Sean sees the cottage where he grew up and tells Michaeleen he's going to buy it. He also sees a red-haired woman herding sheep in a nearby field and says "Hey, is that real? She couldn't be" and Michaeleen replies "Ah, nonsense man. It's only a mirage brought on by your terrible thirst."
Thornton goes to the Widow Tillane (American actor Mildred Natwick doing a not-bad-at-all Irish accent), the landowner who owns his mother's cottage and asks to buy it. At first she refuses, wrongly assuming that he's just going to turn it into some kind of tourist trap.
However, in the end she sells it to him purely to piss off Red Will Danaher, the local big shot who's been wanting to buy the cottage and is the head of a very, very old local family.
Pissing off Will Danaher turns out to be the local pastime and even his own family get in on the action. When Will's sister Mary Kate (Maureen O'Hara) hears the news, she goes and tidies the cottage for Sean just to spite her brother. Sean finds her in the cottage in the middle of storm and recognises her as the red-head he saw before and kisses her with his big American lips if you please. Sooo…lot to unpack here.
Firstly, I have to say, the scene is just visually gorgeous. O'Hara was already a star before the advent of colour film but it really was Technicolour that made her an icon. With her luminescent skin, blue eyes and flaming red hair she was like a human French tricolour. In fact, you can tell the whole movie is just luxuriating in the possibilities of colour. This scene in particular has a trippy, impressionistic visual tone that borders on the surreal. That said…yeah, he straight up sexually assaults this woman he's found cleaning his house and the movie makes it clear that she is totally into it and I don't really know what else I can say about that except yikes.
There is a lot of yikes in this movie. But before I get into what I find offensive about this movie let me just talk about what I don't. I don't take issue with the fact that this presents an absurdly idealised depiction of early twentieth Ireland. I find it faintly hilarious especially when, towards the end of the movie, one character makes a casual reference to the IRA and I realised that, holy shit, this is set during the War of Independence. Like, Cork City is probably burning right now but all the good people of Inishfree care about is whether this American blow-in gets with the redhead rage case. And yes, it's twee and stereotyped and there's not a glimpse of poverty or deprivation anywhere. But…like, how is that different from virtually every romantic comedy ever made? They all take place in an idealised happy world that bears little or no resemblance to reality. That said, The Quiet Man gets as much right as it does wrong. The locations are authentic, the costumes meticulously researched. The movie has one of the first (if not the first) instances of Irish being spoken in a Hollywood film and it's perfectly accurate.
These scenes, of 1950s Ireland representing 1920s Ireland (like there was any fecking difference) are absolutely fascinating to me, not least because, almost seventy years later, they show a country almost as foreign to me as it would have been to it's original American audience. And yes, even as some of the tweeness and to-be-sures set my teeth on edge, there movie has genuine sweetness and charm to burn. I really love the scene where the Church of Ireland vicar is showing his bishop around the town, and he's worried because his congregation is so small that he'll be reassigned to another village. So the local Catholic priest gets his entire congregation to pretend to be Protestants and cheer the COI bishop as he drives past so the vicar can stay. Idealised? Absolutely. But it's the kind of idealisation I can absolutely get behind.
What I can't get behind is the chortling depictions of comedic domestic abuse, both in and of themselves and for recycling the old racist trope of the Irish as inveterate wife-beaters. Like the moment the final climactic scene where Sean is dragging Mary Kate across two miles of difficult country so hard it looks like he's going to pull her arm out of her socket and an old lady cheerfully offers him a stick to beat her with.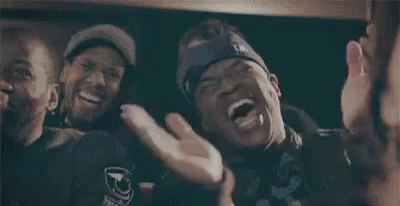 The whole movie isn't like that and I'm not saying you should #cancel The Quiet Man but it's there and it needs to be said that it's there. A bigger problem I have with the movie is that I can't really get invested in Sean and Mary Kate's relationship which is kind of fatal for a romantic comedy. Frankly, I can't see why anyone would want to be with Mary Kate.
Alright, obviously she's gorgeous and Maureen O'Hara made a career out of playing this kind of character. And I get why this whole fiery-tempered/haired Irish lass schtick struck such a chord with generations of American men. She was passionate, she was tough, she stood out from the more demure, placid female archetypes. But honestly, I just find this character exhausting and the idea of being in a relationship with her a special kind of hell.
But for all that, I found myself enjoying the film, not least because the central plot is actually fascinating to me. So Sean wants to court Mary Kate but he can't without her brother's permission because Ireland is a conservative hidebound culture that baffles the progressive, enlightened American Sean and my it's been a wild few decades, hasn't it? Anyway, Red Will refuses to give his blessing because he hates Sean and everything shaped like him but Michaeleen convinces him that the Widow Tillane is thirsty for some caveman D but won't marry him as long as Mary Kate is still living in his house. The movie presents this as a "women amirite?" kinda thing, but honestly, Mary Kate is a psychopath and I wouldn't want to sleep under the same roof as her either. Anyway, Red Will agrees to let them be married, and the two men spit on their hands and shake on it.
But when Will tries to put the moves on the Widow she shoots him down and Will realises that he's been had. In a rage, he then refuses to pay Mary Kate's dowry.
So, funnily enough, I actually had to study dowries as part of my Irish folklore degree and while it is a fascinating topic with many layers the cliff notes version is that in rural Ireland (until relatively recently) it was customary for a woman's family to set aside a large amount of money and/or property to be gifted to her when she married. The purpose of this was to give the young couple as good a start in their new life as possible, while also acting as incentive for the more eligible bachelors in the neighbourhood to overlook Bridie's lazy eye and the wee hump. Sure, it seems mercenary bu this was rural Ireland and love matches were not really a thing. It was: get a suitable breeding pair, plop them on some land and hope they can grow enough food to not starve to death.
Red Will throws the couple out of his house without even letting Mary Kate gather up her things. Sean is happy to not have to look at his crude, Flintstone-esque mug but Mary Kate is devastated. For Mary Kate, and for the rest of Inishfree, the dowry is inextricably tied to her sense of self-worth. If her brother gives a dowry of nothing, that's what she's worth; nothing.
Sean tries to explain he never wanted her for her money and that he doesn't care about the dowry, which he considers an out-dated and offensive tradition.
But of course, it doesn't matter what he thinks. This is Mary Kate's culture and she's been dishonoured in the eyes of her community to the point that she refuses to even sleep in the same bed as Sean because, without a dowry, she's not really his wife. The rules of Irish society are very clear, to defend his wife's honour, Sean must take Red to the Court of Arbitration by which I mean beat him with a statue of the Virgin Mary. But Sean refuses, and in a striking flashback scene we learn why.
As a boxer, Sean lost control and killed a friend in the ring. And so he vowed to never again raise his fists in anger. So we have our central conflict; Mary Kate needs her husband to fight for her to restore her honour in the eyes of her brutal and primitive culture and Sean refuses to because he fears he might kill again. Yeah, as romantic comedies go it ain't exactly When Harry Met Sally.
Finally, Mary Kate decides she can't stay with a man who's not willing to beat her brother into a bloody pulp and decides to leave him. This snaps Sean out of his funk and he follows her to the train station, drags her off the train and then proceeds to ragdoll her across half the county until they reach Red Will's farm where Sean demands Mary Kate's dowry. Will grudgingly gives them the money, which Mary Kate and Sean then happily throw into a furnace. And I love that. Fuck the money, it's the principle of the thing. It's a great moment.
Enraged, Will throws the first punch in what is probably one of the longest brawls in film history.
And now, for your entertainment, the two greatest pieces of blarney cinema united as they were always meant to be.
***
While I can't really recommend it as a romantic comedy, I found myself fascinated and ultimately quite charmed by The Quiet Man. It creates its own little bizarre alternate universe, an Ireland that never quite  was. It feels like watching the dreams and half-memories of Irish America; surreal, vivid but often strangely beautiful.
NEXT UPDATE: 09 July 2020
NEXT TIME: It's Batman month, baby…