There are so many different places you could start with a review of Black Panther. I could go heavy and political, exploring the importance of the most famous black superhero in these troubled times. I could go historical, discussing how the character was conceived and developed over the decades. Or I could go personal, explaining how I personally discovered the character.
Instead, let's talk about Batman.
Batman was created in the Golden Age of comics, where many of the genre's tropes and visual languages were codified. And the Silver Age that followed was in many ways the second draft of the superhero genre, where the old characters were taken and what worked was enhanced and what didn't work was discarded.
Often, this was quite literal. The Silver Age at DC saw new versions of the Flash and Green Lantern that were basically the same as their Golden Age counterparts but with some of the clunkier aspects of them sanded down. And as a Golden Age character, Batman definitely has some aspects that could be troubling.
Look, I love Batman. Don't get me wrong. One of the greatest superheroes ever created. But, as I'm hardly the first one to notice, the image of a billionaire WASP donning a bat costume to beat the ever-living tar out of the city's poor and disenfranchised with the tacit blessing of the police can be a difficult sell. It's not an insurmountable problem, by any means and many different writers have found different ways to deal with it. Grant Morrison largely keeps Batman away from muggers and car-jackers and has him mostly fighting crazed supervillains. Other writers emphasise that Bruce Wayne isn't just helping Gotham by being Batman but also contributes hugely to the city with his humanitarian work. And Frank Miller just shrugs and says "Yeah, he's a fascist, whadyagonna do?"
But still, that's always going to be an issue with the character that has to be dealt with. And I would argue that the second draft of Batman that addressed these problems wasn't created at DC at all, but at Marvel. Actually, scratch that. Marvel didn't make an improved Batman. They made three:
Okay, he's Batman, but instead of being a rich kid raised by his butler he was a dirt poor Irish Catholic boy with a hardscrabble working class upbringing in the roughest neighbourhood in New York who had to put himself through law school despite being blind.
Okay, he's Batman, but instead of everyone pretending that dressing up in a costume and beating up muggers wouldn't make you a lunatic and kind of an asshole we just acknowledge that he's a lunatic and kind of an asshole.
Okay, he's Batman. But he's black. And smarter. And richer. And a king.
Like the Golden Age that preceded it, the Silver Age was initially whiter than white. But even in the early days at Marvel you can see a recognition of this and the halting, occasionally cringe-worthy but always well-motived attempts by Stan Lee and his co-creators to open up their fledgling universe to non-white characters. And undoubtedly their greatest achievement in this regard was the introduction to the Marvel universe of T'Challa, the Black Panther and the King of Wakanda.
T'Challa first appeared in Fantastic Four #52 where Reed Richards and his family are invited to the mysterious African Nation of Wakanda by its equally mysterious king. The FF consistently underestimate the technology and skill of the Wakandans until they are faced with the mysterious Black Panther who manages to best one of the most powerful superhero teams in the world single-handed. Then, the Black Panther reveals himself to be T'Challa, and explains that he had to lure them to Wakanda to test his abilities against them. This first story, I think, encapsulates what's made the character so enduring:
Which doesn't sound like a selling point, but hear me out. Too often, when white creators are trying to create positive black characters they make them a little too um…what's the word I'm looking for?
Like, really friendly, eager to please, completely unthreatening and ready to lay their lives down for whitey at a moment's notice.
Black Panther is very much not that. He may be a good guy, but he's not your good guy. He has his own mission and agenda which is protecting Wakanda. If your agenda and his align, great. If not, he will not hesitate for a second to slit your throat if that's what it takes to keep his people safe. He's aloof, unknowable, one of the three of four smartest human beings on the planet, and you can never quite be sure how much you can trust him. He is a black man who is the hero of his own story, not a supporting character in someone else's.
If there was any doubt that there was a real hunger for this kind of character, then the roaring rampage this thing cut through the global box office put it to rest. No MCU movie has flopped…
No MCU movie that counts has flopped and most of them have been big hits. Some of them have been massive hits. But Black Panther was a full on cultural event. Dialogue and characters from this movie saturated the pop culture. Athletes started dressing in Wakanda inspired outfits and making the Wakandan salute. Schools and churches organised trips to see it and some commentators compared its release to cultural touchstones like Martin Luther King's I Have a Dream speech and the election of Obama and okay guys, c'mon. It's just a movie. But, after all the fanfare and thinkpieces, does the movie hold up? This looks like a job for an opinionated white guy on the internet! Let's do this.
The movie begins in California in the eighties. T'Chaka, the Black Panther, pays a little visit to his brother N'Jobu, Wakandan secret agent whose been living under deep cover in America. T'Chaka tells N'Jobu about Ulysses Klaue's (Andy Serkis) attack on Wakanda that stole tons of vibranium and reveals that he knows N'Jobu was the one who sold out Wakanda.
Cut to present day. On a Wakandan aircraft T'Challa (Chadwick Boseman) watches a news broadcast on the death of his father which sets out how the rest of the world sees Wakanda; as what news anchors delicately quoting the President of the United States would refer to as "an s-hole". This of course, is all a ruse, to hide from the world the fact that Wakanda is a technologically advanced paradise which I'm sure makes the Wakandans who have to keep up the act feel a lot better.
T'Challa's bodyguard, Okoye (Danai Garira) tells them they are over their target, a Boko Haram convoy. T'Challa suits up and Okoye warns him not to freeze, and T'Challa replies "Please. I never freeze."
So I suppose I need to get this out of the way. The only issue, literally the only issue I have with this adaptation of Black Panther is with the big cat himself. Nothing against Boseman, he's excellent in the part. More in the movie's whole conception of T'Challa and I realise this is a very personal, fanboyish gripe.
I mentioned already the character's similarities with Batman but honestly, the character that T'Challa most reminds me of is another detective:
The best Black Panther stories usually aren't told from the point of view of T'Challa. You'll have the story told from the persepective of a supporting character like Everett Ross or Monica Lynne or whoever getting dragged along for the ride and constantly thinking that they're going to die, only for T'Challa to reveal at the end how he was ten steps ahead of the villain the whole time. Sound familiar?
Now, in this movie, Ryan Coogler has decided to give T'Challa a large support network of characters; Shuri, Nakia, Okoye, Ross and Queen Ramonda. And I absolute totally get why he did that, and will admit that it was probably the right choice all things being equal. But, for me at least, this means that we now have a Sherlock Holmes movie where Watson does all the deduction, Moycroft makes with the withering sarcasm, Mrs Hudson is shooting up cocaine and all Holmes is left with is beating up the bad guys. And that might make for an awesome movie!
But…it ain't my Holmes, homes.
Also, movie T'Challa is smart, but comic T'Challa is a full on "Let's figure out a way to neuter Galactus" level super genius and I really miss that. Also, also, the callow young hero who has to learn to fulfil the role has been done to death and I really wish this was a T'Challa who'd already figured all this stuff out. Anyway, moving on.
T'Challa Batmans Boko Haram ("to Batman" is so a verb, quiet you) but is also most shot by one of them until the guy gets jumped by one of their prisoners, who turns out to be Nakia (Lupita Nyongo), T'Challa's ex-girlfriend, who was undercover (in Wakanda, everyone has to spend a year or two spying undercover in a foreign nation, it's their version of inter-railing across Europe). T'Challa tells Nakia that T'Chaka is dead and that he wants her to be there when he's crowned king.
T'Challa, Nakia and Okoye fly back to Wakanda and they're greeted by Queen Ramonda ( played by Angela Bassett because who else was it going to be?) and Shuri (Letitia Wright), T'Challa's tech genius little sister. Ramonda tells T'Challa how proud she is of him and T'Challa teases Shuri about the ceremonial garb she'll have to wear.
Meanwhile, in London, an American named Erik "Killmonger" Stevens (Michael B. Jordan) is perusing the African antiquities in the British Museum. He quizzes the curator about a piece and when she says its from Burundi he corrects her, saying that it's actually Wakandan and that he'll be taking it. She tells him that it's not for sale and he replies that, be honest, none of this originally was now was it?
Sidebar. So, I've recently been getting into watching the old Universal Horror Movies and one of my favourites is The Mummy from 1932. It's a fantastic film but there's one shot that always makes me laugh out loud, and it's also set in a British museum.
The curator collapses because Killmonger poisoned her coffee and a team of paramedics arrive except, oh no, they're actually Killmonger's henchmen including Klaue who kill the security guards and make off with all the artifacts. Now, while I can only hope that I one day I find as much joy in anything in this life as Andy Serkis is clearly experiencing playing this part, I do have some questions. In fact, the more I think about it, what we see of Klaue in Age of Ultron and we see of him here just don't jibe. Firstly, Ultron made Klaue crazy stupid rich so why is he risking his life with a museum robbery? Shouldn't he be retired from crime and focusing on his music career? Second Klau stole the vibranium in 1992, that means he was just sitting on that shit for over twenty years until Ultron came and took it off his hands which does not seem like best practice, business wise. I mean, why steal it if he wasn't going to sell it? Was it just too…precious?
In Wakanda, representatives from all five tribes gather to see T'Challa crowned by the High Priest Zuri (Forest Whitaker) and we get to see the ceremonial outfit that T'Challa was teasing Shuri over.
The ceremony goes smoothly until it's interrupted by the arrival of the Jabari tribe. Their leader M'Baku (Winston Duke), says that he's come to challenge T'Challa for the throne because he let his father die like a little bitch.
Okay, can anyone see the problem with this? During the ritual, four of the tribes (Merchant, Border, River and Mining) all refuse to challenge T'Challa for the throne, then the Jabari show up looking to throw down, T'Challa defeats M'baku and is declared king. So here's my question: What tribe is T'Challa from?
In the comics he belongs to the Black Panther tribe but the movie makes it very clear that there are only five tribes in Wakanda so presumably T'Challa's family had to come from one of them (probably not the Jibari, he's too skinny). But then it doesn't really make sense for the other four tribes to all say that they won't be challenging for the throne, because if T'Challa comes from, say, the Merchant Tribe, why would the Merchant Tribe ask if they want to challenge for the throne when they already have the throne? Little detail, but it just bugs me. Anyway, T'Challa and M'Baku throw down.
The ceremony over, T'Challa now takes another swig of the heart-shaped herb to restore his powers and I just had a thought. In Captain America, Erskine and Howard Stark worked together on the super soldier programme, right? Well, Howard Stark was able to get enough vibranium to make Captain America's shield so he must have some connection to Wakanda. Is it possible that the vibranium wasn't the only thing he got from there and the heart-shaped herb was an ingredient in Erskine's supersoldier serum and that's why no one was ever able to replicate it? I guess what I'm saying is, the ultimate symbol of America was created with something stolen from Africa.
T'Challa travels to the ancestral plane and speaks with the spirit of his father and the two have a tender reunion. But T'Chaka warns his son that it is not easy for a good man to be king.
So now that he's sitting on the big chair, T'Challa has to figure out what he's going to do with and it turns out plenty of people have ideas about that. Nakia thinks that Wakanda needs to open its borders to refugees and provide foreign aid. W'Kabi, T'Challa's best friend and head of the Border Tribe's security, says that they should keep the refugees out but just shoot up the countries that they don't like yadda yadda Trump foreign policy joke moving on. W'Kabi and T'Challa both get a call from Okoye who tells them that Klaue has been seen in London and that they've discovered that he's going to be selling the vibranium he stole to an American buyer in South Korea. W'Kabi lost both his parents to Klaue when he raided Wakanda, and asks T'Challa to promise that he'll either kill him or bring him back to Wakanda to face justice. T'Challa swears.
It's at this point that the movie says "pff, I'm bored with all this superhero stuff, Imma be a James Bond film" and we get a scene where Shuri plays Q to T'Challa's 007 and shows him all the new gadgets she's cooked up him. Then, on top of that, we get a scene of our hero in a tux accompanied by two beautiful women arriving in a foreign casino to thwart a shadowy arms deal. Hell, we even get the Felix Leiter seen where T'Challa bumps into Everett Ross who he introduces to Nadia and Okoye as "an old friend who works for the CIA".
Yeah, fine, I wouldn't expect anyone to remember that Ross is the deputy commander of the JCTC (aka "The Lidl own brand SHIELD") but that's irritiating. Ross and T'Challa have a pissing contest and T'Challa proves to be a significantly more skilled pisser. Ross admits that he's investigating the attack of Sokovia and has orders to bring Klaue in and that once he's under arrest, he and T'Challa can cut a deal. Klaue rolls up in the club with his entourage and one of his bodyguards recognises Okoye and shit kicks off. T'Challa changes into his suit and chases Klaue and his men through the streets of Busan with Shuri remotely driving his car all the way from Wakanda. It's an awesome sequence full of great little moments like Klau telling his henchman to put on some music because it's a car chase, but there is one bit here that bothers me. One of Klaue's goons falls out of the car and is run over by Shuri. Shuri then asks T'Challa what the bump was and he responds "Don't worry about it."
So, to recap, the hero's teenage sister just unwittingly killed a man and the hero lied to her about what happened and it's just treated as a joke. That's messed up.
Anyway, T'Challa finally captures Klaue and is so furious with him that he almost kills him but then doesn't because he's a hero and has respect for human life that's played by a recognisable big name actor.
Anyway, Ross has a little South Korean CIA black site that's just sitting there doing nothing so they haul Klaue in and Ross interrogates him.
During the interrogation, Klaue tells Ross that Wakanda is the Yoda of countries, a tiny basket case that is secretly super powerful and wise. But then suddenly they're attacked by Killmonger and the rest of his crew and they rescue Klaue and drive off. Meanwhile, however, Ross gets shot taking a bullet for Nakia and she convinces T'Challa to take Ross to Wakanda for treatment.
Shuri is delighted to heal Ross because she loves fixing "broken white boys" (don't all teenage girls?) but W'Kabi is not happy because T'Challa promised him justICE and instead he's got Just ROSS.
Anyway, the point is W'kabi is bitterly disappointed that T'Challa failed and also broke one of their nation's most sacred laws by bringing Ross here.
So he's pretty happy when Killmonger shows up in the border region with a muffin basket and Klaue's dead body as a gift and demands to speak with the Wakandan elders. T'Challa is all who are you, who are you, who are, who's this new guy what's he gonna do and Ross tells him that Killmonger is an American black ops grunt who's killed more people than cancer.
Making matters worse, Zeri reveals that N'Jobu had a young son and that T'Chaka essentially orphaned and abandoned his own nephew who now, obviously, has come to Wakanda with a fairly massive chip on his shoulder.
Killmonger reveals his ancestry to the Wakandan council of Elders and demands to challenge T'Challa for the kingship. T'Challa accepts and has his powers stripped from him, followed by his dignity and then seemingly his life as Killmonger beats him faster than you can say "Where's Wallace?!" and throws him over the waterfall. Fortunately, we all know that heroes are immune to waterfalls so he'll be fine.
Killmonger is proclaimed king, and now ingests the heart-shaped herb to travel to the spirit realm and commune with his ancestors. In his case, this means returning to the California apartment he grew up in and speaking with the spirit of his father.
This is my favourite scene in the movie, my favourite scene in any Marvel movie and one of my favourite scenes in any movie period. It's a chilling depiction of Hell.
N'Jobu's afterlife is not a magnificent Serengeti with the souls of his ancestors, but a tiny cramped apartment where he must stay forever alone, cut off from salvation and abandoned by those he loved the most. And his own son, the only one who can reach him, has become so embittered and twisted that he cannot even properly mourn him.
N'Jobu must remain here for all time, abandoned. But perhaps not lost.
As Killmonger says, "Maybe it's your homes who's lost?"
Returning to the physical world, Killmonger decides that there will be no more Kings of Wakanda after him and orders the garden of heart-shaped herbs burned. Fortunately, Nakia is able to sneak one away.
Nakia finds the now fully healed Ross and tells him that T'Challa is dead and that, while transfers of power in African nations are usually pleasant, sleepy affairs, now might be a good time to get out of dodge. She leads Shuri and the Queen to the Jabari to see if they can crash on their couch, but Okoye refuses to go with them, saying that she must serve the new king even if he's a butt.
Nakia's party reaches the mountain kingdom of the Jabari and are brought before M'Baku. M'Baku is probably my favourite character in this whole movie, which is kind of amazing considering what the writers and Duke were working with. This is the character who, in the comics, went by the name of "Man-Ape", all time champion in the game of "What the fuck were you thinking Marvel?!"
Nakia begs M'Baku to challenge Killmonger for the throne because T'Challa is dead and M'Baku is all "yeah, about that." He then takes them to where T'Challa is lying in a pile of snow, in a coma. M'Baku tells them that his people found T'Challa barely alive and brought him here. Even though they live in the mountains and perhaps the single universal constant of all rivers is that they flow away from mountains. Nakia, Shuri and Ramonda want to move him but M'Baku tells them that the snow is the only thing keeping him alive and that if they move him he'll die.
Snow based medicine having failed, they give T'Challa the last heart-shaped herb to revive him. T'Challa meanwhile, is in the spirit plane giving his father a long overdue raking over the coals for how he treated his own family. One of the things I love about this movie is that, while there are plenty of movies that look at the issue of race, it's almost always through the prism of black-white relations. This movie examines far less explored terrain, the often acrimonious relationship between African America and Africa Classic over the latter's role in the slave trade. Upon which subject all I have to say is…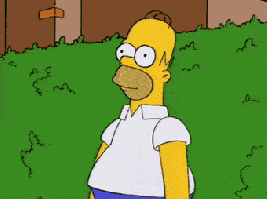 Yeah. My name's Paul and that's between y'all. Anyway, T'Challa says that Wakanda can no longer turn its back on the rest of the world and wakes up ready to take back his throne.
Back in Birnin Zana, the Wakandan capital, Killmonger outlines an ambitious new programme of job creation via going to war with the entire Western world. Killmonger has shipments of weapons loaded up to be ready to flown out to rebel groups across the globe. But T'Challa rolls up with a load of Jabari by his side and declares that the challenge ain't over because he was only mostly dead and that there's a big difference between mostly dead and all dead. All the tribes of Wakanda descend into fighting but W'Kabi and the rest of the Border Tribe surrender when he can't bring himself to fight Okoye, who he loves.
T'Challa and Killmonger have their final fight and T'Challa fatally wounds his cousin. He tries to convince Killmonger to let himself be treated but Killmonger simply says:
"Nah. Just bury me in the ocean with my ancestors who jumped from ships, 'cause they knew death was better than slavery."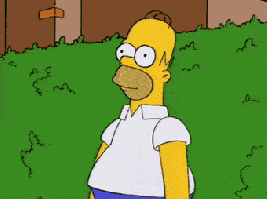 The movie ends with T'Challa buying the apartment building where his father killed his uncle which he will turn into a Wakandan outreach centre. Turning the sins of the past into the promise of the future.
***
Even divorced from its massive cultural and historical significance, Black Panther is a damn fine film. No journeyman work this, every aspect has clearly had so much love and care and thought put into it, everything from the costumes to the music to the world building. And at the centre of it all, rich compelling characters grappling with a weighty, emotionally fraught narrative.
Awesome stuff.
Scoring
Adaptation: 24/25
Succeeds in creating a Wakanda so deep, detailed and rich you could set an entire cinematic universe there.
Our Heroic Hero: 21/25
I absolutely get why this T'Challa is more a team player, and Boseman is charismatic as all hell but I can't help missing the icily cold, super-intelligent King of Wakanda of the comics.
Our Nefarious Actually Has Some Good Points, He's Just A Little Bit Extra Villain: 24/25
Okay now can we put the stupid "Marvel movies have lame villains" narrative to bed?
Our Plucky Sidekicks: 25/25
It's really in the supporting cast that the movie comes alive.
The Stinger
T'Challa speaks before the United Nations, announcing that Wakanda is going to end its isolationism and share its wealth with the world. A UN diplomat asks T'Challa what a nation of farmers can offer and T'Challa smiles.
And the audience went…
I'm sorry…who is that? Who is the guy who just interrupted a sitting head of state in the middle of an address to the United Nations and then belittled his country? What the shit? What can Wakanda offer the world? Well your country apparently offered the world a walking talking international incident, WHO THE FUCK ARE YOU?!
The second stinger
Some Wakandan children watch somebody sleep who they call "The White Wolf". He steps out of his hut and we see that it's Bucky, all unfrozen and de-programmed and with long brown hair and eyes you could just fall into.
And the audience went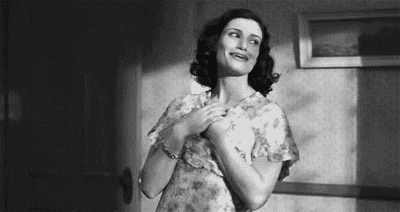 He so dreamy.
Hey, was that Stan Lee?!
That was Stan Lee, stealing T'Challa's chips just like he stole credit from Steve Ditko and Jack Kirby (I'm just kidding Stan I love you please don't die I can't deal with that I'm not ready).
Infinity Gem Counter: 5
Holding Steady.
Hey what's Thanos doing?
Thanos is currently deleting users on Reddit for their own good.
Any names of comic book characters awkwardly worked into dialogue that no one would ever say in real life?
"They called him Killmonger."
FINAL SCORE: 94%
NEXT UPDATE: 14 August 2018
NEXT TIME:
I don't know what this is, but it sure looks pretty.