Let me tell you about the only comic book to ever make me cry in public.
From the first page of Amazing Spider-Man #121 something is off. There's no title. Simply a sombre note from editorial telling the reader that they won't actually learn what the name of the story is until the end. But it's still very much a seventies Spider-Man story; bright primary colour palette, soap opera melodrama to burn and an exclamation point/period ratio of around 90 to 1. Norman Osbourne, who used to be the Green Goblin but has forgotten the whole thing because of amnesia, is undergoing a psychological breakdown because his son Harry went on a bad acid trip (did I mention that this came out in the seventies?). Suddenly, he relapses and remembers not only that he's the Green Goblin, but that Peter Parker is Spider-Man. Racing to Peter's apartment to enact his revenge, he instead finds Peter's girlfriend Gwen Stacey who he abducts. Peter desperately pursues the Goblin to a bridge (George Washington per the text, Brooklyn according to the art) and Spider-Man and Osbourne have a desperate, thrilling mid-air battle that comes to a horrific halt when Gwen Stacey is thrown of the bridge by the Goblin.
Frantically, Peter shoots his webs to catch her before she hits the ground…and he does! He's saved her! He's won! Good triumphs over…
No. This time it's different. And, on the final page, we at last learn the name of the story we've been reading which is, of course The Night Gwen Stacey Died. This is the panel that always makes me well up. :
At this point in the comics, Peter Parker was no longer a teenager. He had graduated college, he was an adult. But he was still very much a children's character. And I find something indescribably tragic about this child's superhero cradling the body of the woman he loves, unable to comprehend that his world has changed and that the old rules don't hold true anymore. Good does not always triumph over evil. The innocent are not always spared. The guilty are not always punished. The people you cannot live without will be taken nonetheless. It's a story about the loss of innocence we all go through and it's one of very few single issue comics that I would hold up as an absolute work of art. It's a piece that's moved me deeply and that I feel a real personal connection to. And I think one of the reasons why it is such a gut punch is because the brutal tragedy at the heart of story is contained in all this colourful, innocent Silver Age goofiness, like a hand grenade with a pink smiley face on it. It wouldn't work a tenth as well if done in a moody, gritty "realistic" style.
The Night Gwen Stacey Died became an instant classic and to this day is usually considered the demarcation point between the Silver Age and the Bronze Age, a period marked by a more mature and literary style of comics that produced some of the greatest masterpieces in the genre. Unfortunately it also taught a generation of hacks that they could kill the hero's girlfriend for some cheap drama and pathos. Nowadays, the phenomenon of female supporting characters being killed to provide motivation for the male lead is usually called "Women in Refrigerators", a term coined by writer Gail Simone after a particularly notorious Green Lantern storyline, but before that it was called "Gwen Stacey Syndrome" because it was really this story that opened those floodgates. To be clear, this does not make The Night Gwen Stacey Died a bad story (or at least, I certainly don't think it does). The problem is the raft of imitators who failed to realise that what made Gwen's death so shocking and effective was that it was so rare. Hard as it might be to believe, prior to 1973 women almost never died in mainstream comics, and if they did (Batman's mother for example) it was almost always off panel. So what does this have to do with The Killing Joke?
Well, The Killing Joke is a 1988 Batman story by Alan Moore with art by Brian Bolland, and since its release its been frequently lauded as one of the best Batman stories, the definitive Joker story and one of the greatest comics of all time. (thanks to Clifford who pointed out that I actually put it on my list of greatest comics which I had completely forgotten). However, it has also increasingly been viewed as being somewhat…problematic…
Why? Well, because in the course of this story the Joker shoots Barbara Gordon, paralysing her, (possibly) sexually assaults her and then shows her father pictures of it in an attempt to break him psychologically. Like Gwen Stacey, Barbara Gordon is brutally assaulted in order to advance the story of a male character, in this case her father and Batman. So there's quite a bit of backlash against this book, with even Alan Moore himself effectively disowning it. Although honestly, take that with a grain of salt. Despite being the most influential writer in the history of the medium not named Lee, Siegel or Finger, Alan Moore basically now regards the entire comic book industry the way Captain McAllister views the sea.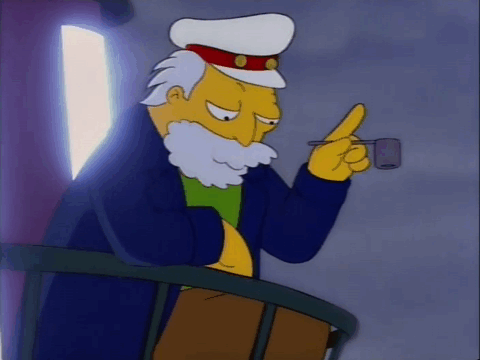 My feelings? Well…I basically feel about The Killing Joke the way I feel about 99 Problems.
Is it misogynistic? Yes.
Noticeably so for its time and compared to the rest of its genre? Not really.
To the point where it obscures its artistic merits? No.
Of course, reading it now you have the benefit of knowing how the story ends. That Barbara Gordon was able to overcome this tragedy, and became Oracle, a wheel-chair bound superhero who became an inspiration to many disabled comic book fans and one of the most valued heroes not simply in the Bat family but in the DC universe as a whole.
Ultimately, despite the problematic…
…elements of the story I still think it deserves to be considered one of the all time great Batman yarns. And I was really pumped for this animated adaptation. Look at this line up! Bruce Timm, creator of the legendary Batman the Animated Series was producing, well-regarded Batman scribe Brian Azzaerello was writing the script and the voice cast was shit shot: Conroy! Tara Strong! MARK HAMILL COMING OUT OF RETIREMENT TO DO ALAN MOORE'S JOKER YE GODS!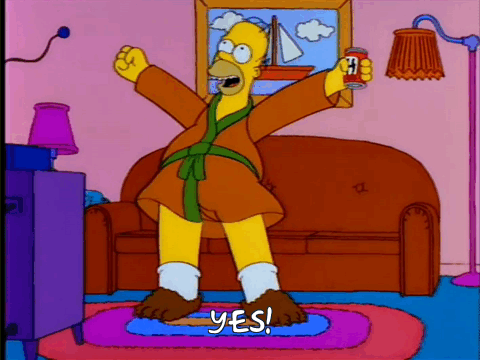 But then early word had it that the animated adaptation would be greatly expanding Barbara's role in the story and I was leery. I mean, on the one hand, it's certainly a laudable impulse to want to address criticisms of the original by giving Barbara Gordon more agency and putting her experience front and centre. On the other hand, that is a radical change to the story. Put bluntly, The Killing Joke is not a Barbara Gordon story. Hell, it's not even really a Batman story. It's a story about the conflict between Moral Nihilism as represented by the Joker versus Ethical Objectivism personified by Jim Gordon. So my feeling was that if the creators doubted their source material to the point that they would make such a radical change, they probably shouldn't be adapting it in the first place.
My worry was that we would get a more progressive, more enlightened, less problematic version of The Killing Joke but probably not a better one.
Oh, oh, oh…
I wish that was what we got.
JESUS.