Let me tell you about the only comic book to ever make me cry in public.
From the first page of Amazing Spider-Man #121 something is off. There's no title. Simply a sombre note from editorial telling the reader that they won't actually learn what the name of the story is until the end. But it's still very much a seventies Spider-Man story; bright primary colour palette, soap opera melodrama to burn and an exclamation point/period ratio of around 90 to 1. Norman Osbourne, who used to be the Green Goblin but has forgotten the whole thing because of amnesia, is undergoing a psychological breakdown because his son Harry went on a bad acid trip (did I mention that this came out in the seventies?). Suddenly, he relapses and remembers not only that he's the Green Goblin, but that Peter Parker is Spider-Man. Racing to Peter's apartment to enact his revenge, he instead finds Peter's girlfriend Gwen Stacey who he abducts. Peter desperately pursues the Goblin to a bridge (George Washington per the text, Brooklyn according to the art) and Spider-Man and Osbourne have a desperate, thrilling mid-air battle that comes to a horrific halt when Gwen Stacey is thrown of the bridge by the Goblin.
Frantically, Peter shoots his webs to catch her before she hits the ground…and he does! He's saved her! He's won! Good triumphs over…
No. This time it's different. And, on the final page, we at last learn the name of the story we've been reading which is, of course The Night Gwen Stacey Died. This is the panel that always makes me well up. :
At this point in the comics, Peter Parker was no longer a teenager. He had graduated college, he was an adult. But he was still very much a children's character. And I find something indescribably tragic about this child's superhero cradling the body of the woman he loves, unable to comprehend that his world has changed and that the old rules don't hold true anymore. Good does not always triumph over evil. The innocent are not always spared. The guilty are not always punished. The people you cannot live without will be taken nonetheless. It's a story about the loss of innocence we all go through and it's one of very few single issue comics that I would hold up as an absolute work of art. It's a piece that's moved me deeply and that I feel a real personal connection to. And I think one of the reasons why it is such a gut punch is because the brutal tragedy at the heart of story is contained in all this colourful, innocent Silver Age goofiness, like a hand grenade with a pink smiley face on it. It wouldn't work a tenth as well if done in a moody, gritty "realistic" style.
The Night Gwen Stacey Died became an instant classic and to this day is usually considered the demarcation point between the Silver Age and the Bronze Age, a period marked by a more mature and literary style of comics that produced some of the greatest masterpieces in the genre. Unfortunately it also taught a generation of hacks that they could kill the hero's girlfriend for some cheap drama and pathos. Nowadays, the phenomenon of female supporting characters being killed to provide motivation for the male lead is usually called "Women in Refrigerators", a term coined by writer Gail Simone after a particularly notorious Green Lantern storyline, but before that it was called "Gwen Stacey Syndrome" because it was really this story that opened those floodgates. To be clear, this does not make The Night Gwen Stacey Died a bad story (or at least, I certainly don't think it does). The problem is the raft of imitators who failed to realise that what made Gwen's death so shocking and effective was that it was so rare. Hard as it might be to believe, prior to 1973 women almost never died in mainstream comics, and if they did (Batman's mother for example) it was almost always off panel. So what does this have to do with The Killing Joke?
Well, The Killing Joke is a 1988 Batman story by Alan Moore with art by Brian Bolland, and since its release its been frequently lauded as one of the best Batman stories, the definitive Joker story and one of the greatest comics of all time. (thanks to Clifford who pointed out that I actually put it on my list of greatest comics which I had completely forgotten). However, it has also increasingly been viewed as being somewhat…problematic…
Why? Well, because in the course of this story the Joker shoots Barbara Gordon, paralysing her, (possibly) sexually assaults her and then shows her father pictures of it in an attempt to break him psychologically. Like Gwen Stacey, Barbara Gordon is brutally assaulted in order to advance the story of a male character, in this case her father and Batman. So there's quite a bit of backlash against this book, with even Alan Moore himself effectively disowning it. Although honestly, take that with a grain of salt. Despite being the most influential writer in the history of the medium not named Lee, Siegel or Finger, Alan Moore basically now regards the entire comic book industry the way Captain McAllister views the sea.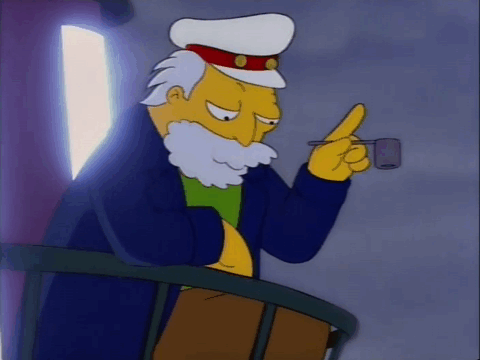 My feelings? Well…I basically feel about The Killing Joke the way I feel about 99 Problems.
Is it misogynistic? Yes.
Noticeably so for its time and compared to the rest of its genre? Not really.
To the point where it obscures its artistic merits? No.
Of course, reading it now you have the benefit of knowing how the story ends. That Barbara Gordon was able to overcome this tragedy, and became Oracle, a wheel-chair bound superhero who became an inspiration to many disabled comic book fans and one of the most valued heroes not simply in the Bat family but in the DC universe as a whole.
Ultimately, despite the problematic…
…elements of the story I still think it deserves to be considered one of the all time great Batman yarns. And I was really pumped for this animated adaptation. Look at this line up! Bruce Timm, creator of the legendary Batman the Animated Series was producing, well-regarded Batman scribe Brian Azzaerello was writing the script and the voice cast was shit shot: Conroy! Tara Strong! MARK HAMILL COMING OUT OF RETIREMENT TO DO ALAN MOORE'S JOKER YE GODS!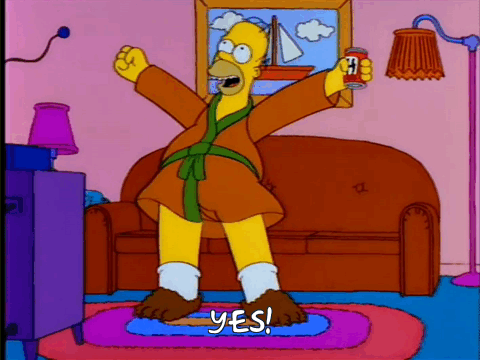 But then early word had it that the animated adaptation would be greatly expanding Barbara's role in the story and I was leery. I mean, on the one hand, it's certainly a laudable impulse to want to address criticisms of the original by giving Barbara Gordon more agency and putting her experience front and centre. On the other hand, that is a radical change to the story. Put bluntly, The Killing Joke is not a Barbara Gordon story. Hell, it's not even really a Batman story. It's a story about the conflict between Moral Nihilism as represented by the Joker versus Ethical Objectivism personified by Jim Gordon. So my feeling was that if the creators doubted their source material to the point that they would make such a radical change, they probably shouldn't be adapting it in the first place.
My worry was that we would get a more progressive, more enlightened, less problematic version of The Killing Joke but probably not a better one.
Oh, oh, oh…
I wish that was what we got.
JESUS.
So the movie begins with Batman and Batgirl foiling a bank robbery and okay, hold up. This is something I've been thinking about for a while. Do you ever wonder if Batman will become a period piece?
What I mean is, take Sherlock Holmes. Sherlock Holmes started out as contemporary fiction, but most adaptations (most, not all) keep him in his original Victorian London setting because so much of what makes Holmes Holmes is wrapped up with the era. Fogbound streets, gaslight, bobbies on the beat, street tarts asking if you fancy it ducky and Queen Victoria (Gawd bless yer ma'am). Similarly, so much of Batman's lore and iconography and story-telling tropes are rooted in the early twentieth century. The fact that he has a butler, the fact that organised crime in Gotham is run by families like the Falcones and the Maronis despite the Mafia being a spent force in American crime since the late nineties, Arkham Asylum and of course bank heists. How many Batman stories involve a bank heist and yet they don't really happen any more. Oh sure, people still walk into a bank with a gun and get the teller to hand over a few hundred dollars from the till. But big, organised, "blow up the safe and drive off with half the GDP of a small nation" bank jobs? Nah. Too risky. Too much CCTV and American cops are now around as well armed as the frickin' Taliban. So my question is, at some point are we just going to stop trying to update Batman like we did with Sherlock Holmes? When American society has changed so much that it becomes impossible to reconcile with Batman's world, will we just leave him in the past? Batman the Animated Series had this wonderfully timeless quality where it was never quite clear what era it was taking place in. I bring it up because, as we'll see, The Killing Joke does not do that and it creates quite a few problems.
Anyway, this bank heist is being led by a young mobster named Paris Franz…
Batman and Batgirl catch some of the robbers but Paris gets away and Batgirl leaves one of the hoods alone with Batman so (it's strongly implied) he can torture him for information.
Okay so it's less than four minutes in and this is already the worst Batman movie I've ever seen. I know that seems extreme but I stand by it and will not be swayed.
Paris returns to his uncle who bawls him out for fucking up the heist and losing four men to "the Bat and his bitch" because this is a grown up mature gritty movie for serious grown up people who have proper sex with girls. His uncle tells him that unless he makes good on the money, he's going to ice him.
Meanwhile, Barbara Gordon is apparently trapped in an ABC sitcom with her gay friend and co-worker, Reese, who is one "you go girl!" away from being the kind of character who would have a been a real trail-blazer in 1992. Seriously, calling him two dimensional would be an insult to circles.
Barbara casually shows Reese a programme that she's been working on for the GCPD which allows them to access all CCTV in the city and basically put all of its citizens under 24 hour surveillance and that's fine. That's fine. Nothing to worry about there. Purely by chance she comes across footage of Paris getting out of a car in an alley way, the kind of plot contrivance I would absolutely ignore and give a pass to if this movie hadn't already burned all of its good will with me like so much dry straw.
Paris tries to rob one of his uncle's safe houses (an abandoned bank) and Batgirl follows him there. The have a fight and he overpowers her, roofies her with some knock out gas and forces her to lock herself in the vault until he goes away and is then rescued by Batman.
Oh, what a solid fist of bullshit. This is Barbara Gordon. She can wreck two bit hoods like this guy while in a wheelchair.
Anyway, after the police arrive Barbara is watching from a rooftop and Batman shows up with a cup of coffee for her. I do like that, because this version of Bruce is almost Pure Edgelord Batman so I do like this one moment of actually acting like a normal, caring human being. Of course, it does raise the delightful image of Batman queuing in Starbucks
"ONE COFFEE."
"How do you want it?"
"BLACK. NO PARENTS."
Batman tells her that Paris is a "nasty combination of psychopath and sociopath" and that he hasn't had to deal with his kind of crazy in a while. I can only assume "a while" means "within the last twenty minutes" because do you know which of Batman's foes are crazier than Paris Franz? All of them. Literally every single one. Actuary Man, whose crimes are themed around prudent investments and risk mitigation, is crazier than this utterly, utterly generic douche canoe.
Paris has become obsessed with Batgirl and sends her a creepy video message via the police telling her to meet him where they first met. Batgirl tells Batman that it's "flattering" and Batman batmansplains that Paris is objectifying her and that she's off the case because Paris doesn't fear her and oh my God this script is like the Trump presidency, there's too much shit happening at once for me to properly process any one particular nugget.
So the movie wants us to believe that Barbara is attracted to Paris and that that's compromising her ability to bring him to justice. And you know what? That's fine. Two characters on opposite sides of the law whose game of cat and mouse is complicated by an irresistable sexual attraction? As tropes go its an oldie but a goodie and there's plenty of good material to be mined from it. Hell, this exact franchise has one of the most successful examples in all of fiction.
But that works because you absolutely understand why Bruce is attracted to Selina. Here though? Paris is such a transparently odious dirtbag that literally the only thing he has going for him is that he's conventionally attractive, which means that Barbara comes across as a superficial bimbo for feeling anything for him. Even the belligerent sexual tension feels unearned. Listen to some of their white hot verbal sparring as they fight:
PARIS: It's like a dance!
BATGIRL: Yeah. Right.
Damn, it's like Renee Russo and Pierce Brosnan in The Thomas Crown Affair.
And worst of all, it makes Batman's patronising condesencion to Barbara seem somewhat justified because…she's kind of coming across like an idiot who's not taking this shit seriously. Despite being benched Barbara continues investigating and remembers that where she and Paris first met was his getaway truck from the bank robbery and not the warehouse where they fought. She finds the truck in an impound lot with a smartphone waiting for her with another message from Paris. This leads her to his uncle's townhouse where she finds Paris' uncle murdered. A load of goons swarm in with guns blazing and Barbara has to be rescued by Batman again (such empower).
Time for another rooftop scolding, where Batman tells Barbara "We may be partners but we're not equals" because, get this, Barbara hasn't been taken to "the abyss, the place where all hope dies".
Holy shit. Holy…
Okay, first of all:
Secondly, this movie came out in 2016 like all the rest of the world's evils when Pandora opened that fucking box. Who the hell still thinks this version of Batman is still relevant or needed? The idiotic "Trauma is my superpower" version of Batman has been parodied to hell and back at this point. Guys, this is a post Lego Movie world, no one can take this shit seriously anymore.
Secondly, I don't know who either of these two people are but they ain't my Batman and they ain't my Batgirl.
Batman and Batgirl have a very different relationship from, say, Batman and the Robins. Barbara Gordon didn't have a personal connection with Bruce Wayne, she wasn't adopted by him after her parents were killed. She simply saw what Batman was doing, saw that it was making Gotham a better place and said why not me? I think it was Chris Simms who said that Dick Grayson represents Batman's greatest triumph as a person, but that Batgirl represents Batman's greatest triumph as an idea. It's like that great scene in Batman Begins where Bruce is talking to Alfred of the power of Batman as a symbol. Barbara Gordon is that power in action. So the implication of this scene, that Batman thinks Barbara can't be a hero because she hasn't been hurt enough is hot garbage. It's basically Batman taking a long asparagus piss on his own life's work.
Furious, Barbara throws a punch at Batman and they start fighting and then she knocks him to the ground and then and then…
Yeah. So. Batman and Batgirl get fucked.
Oh, and they also have sex.
So much wrong with this. The age difference. The power differential. The fact that it's his best friend's daughter. Who wanted this? Who asked for this? Who the fuck thought this was a good idea?
So. After that. Bruce starts avoiding Barbara who deals with this in a mature and mentally stable way by grabbing a random dude and throwing him head first over a hedge when she hears him arguing with his girlfriend. Not, like, threatening his girlfriend or verbally abusing his girlfriend. Just telling her that she's being clingy and that he needs some space. And Barbara, the police commissioner's daughter, just randomly assaults this dude which I'm sure would have no repercussions.
Serious question, am I being trolled here? It's like they had a list of all the complaints people had about the original comic and a list of all the things people loved and wanted more of and they somehow got switched.
Anyway, after a scene where Batgirl basically begs Batman to take her back like she's calling from a bar at 4 am, she goes down to the docks where Batman is looking for Paris. She's able to save Batman from Paris after he blows up the Batmobile. She drags Paris behind her motorbike before flinging him to the ground and beats the shit out of him while screaming "SELFISH! VILE! PIECE OF GARBAGE! YOU RUINED EVERYTHING!" in what I can only assume is a case of mistaken identity.
So Paris is arrested and this concludes the Barbara Gordon section of the movie, where we learn that Barbara Gordon stopped being Batgirl because she realised that she just wanted to have sex with Batman and is too darn emotional for the job.
Like, sure, the rest of the movie is going to be using Moore's original story as its basis so it has to be better but…
Invite me to a three course meal and force me to eat literal shit for the starter, it doesn't matter how good the main is. I. AM. NO. LONGER. HUNGRY.
Alright, so Batman is called to the scene of a multiple homicide. Several dentists have been found murdered in an abandoned stand-up comedy club with massive grins on their faces so no prizes for guessing who was responsible.
Batman visits the Joker in Arkham Asylum and get the iconic scene of Batman trying to reason with the Joker while he just sits there silently playing solitaire.
I've always loved this scene. It's almost like the obverse of the scene in The Dark Knight where Heath Ledger's Joker tells Batman "we're going to be doing this forever".
But for Batman, they can't do this forever. He knows that if he and Joker can't break out of their constant cycle of escape, atrocity, battle and capture, sooner or later one of them will die. And he can't let that happen without knowing that he tried, at least once, to reason with the Joker.
Unfortunately, the scene doesn't translate well to screen for two reasons. Firstly, the dialogue is entirely unchanged from the comic. But in the comic, this is literally the first scene. Batman, as far as we know, has come to Arkham to talk to Joker and for no other reason. But because we have that scene before of the discovery of the bodies, you're just sitting there waiting for Batman to say "so, about all them dead grinning dentists. I've narrowed it down to you and Condiment King, any thoughts?"
Another problem, and it just breaks my heart to say: Kevin Conroy and Mark Hamill are both kinda crap in this.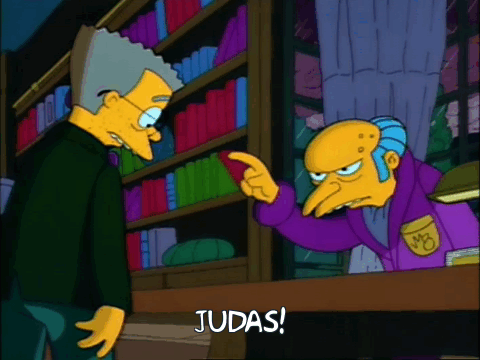 I know, I know, but honestly it's the truth. They're both so checked out.
Conroy sounds like he's voicing a Batman themed GPS system and Hamill just sounds tired, angry and frustrated, like he's done with the whole sodding business.
Anyway, it turns out that the person Batman is talking to is not the Joker but a double the Joker has apparently paid to impersonate him by sitting at a table playing cards for the rest of his life (nice work if you can get it).
So yes, in a shocking turn of events, the Joker (get this!) has escaped (no!) from ARKHAM ASYLUM! (HEAVENS TO MURGATROYD!).
We cut to the Joker touring an abandoned amusement park with the owner. Joker tells the owner that he'll take the piss-soaked death trap off his hands and then kills him. We now get a sepia-toned flashback where a struggling stand-up comedian (we'll call him Joe) comes home to his heavily pregnant wife in their tiny apartment and tells her that he's blown another gig. She tells him that she'll talk to their landlady to get an extension on their rent.
This scene, for me, is one of the most important scenes in the comic because it establishes that the Joker is full of shit. In his own telling, the Joker was a good, ordinary man who was driven mad by "one bad day". His point being that anyone could become him under the right circumstances.
But here's the thing. He's not a good man. He never was. Joe mightn't be a mass murdering Harlequin of Hate, but he is evil in a far more banal and every day way. He's emotionally abusive and manipulative and masks it with performative displays of helplessness. He quits a stable job to pursue a career in a notoriously low-paying and irregular profession which he has little or no aptitude for which would be fine if not for the fact that he's got a wife with a baby on the way. But, you know, he's gotta follow his dreams.
This movie brought home to me something that I hadn't realised before. The success of the original Killing Joke owes as much to Brian Bolland's art as it does to Alan Moore's script. Reading the comic again for this review, I was actually kind of shocked at how fantastic the artwork was, and a little ashamed that I had been thinking of the story as solely Moore's creation.
Specifically, I'm talking about the original artwork, not the re-mastering Bolland did a few years back rendering the story in a more muted "modern" Batman colour scheme.
I don't hate the re-master, it's technically very fine. But like with the death of Gwen Stacey, I think that the visual irony of this story of terrible human suffering being rendered in these garish Silver Age colours gives it a lot more impact.
Anyway, one of the reasons that the story is such an absolute gut punch is Bolland's gift for faces. Look at these.
Look at the clarity of emotion that he's able to wring out of these lines. Just phenomenal.
Now look at this scene where Joe has just learned that his wife and unborn child have died in a tragic accident.
The art style that this movie's has gone for, a kind of chintzy "Batman the Animated Series but with all the simplicity and none of the charm" is just too basic for this story. This is a tale about human beings broken by the cruelties of random fate. The main action is all emotional. And in this movie, the characters expressions can't convey the emotion needed to make the story compelling.
And every so often they'll try to recreate an iconic panel from the comic and just switch to a more detailed style and it's really, really jarring.
Back in the present the Joker and some of his henchmen raid Jim Gordon's home. Barbara is shot and paralysed and Commissioner Gordon is kidnapped. The scene ends with Joker undoing the buttons of Barbara's blouse and telling her that it's "to prove a point".
We get another flashback where we see Joe agreeing to help some mobsters rob his old employer, a chemical factory. So here's another thing about this movie that only really bugs me because of the stupid, illogical Paris Franz business they stuck on the front half of the movie. Here are the mobsters, visually faithful to the original comic:
I mean, those are some old-timey gangsters, right? I don't claim to be an expert on fashions but I wouldn't expect to see people dressed like that later than the 1930s. Early forties, maybe. Why does this bug me? Because the Barbara Gordon/Paris Franz plot makes heavy use of a smart phone, placing it very much in the 2010s. Which means that if Joe and Batman are both in their early twenties in the flashback scenes, they've gotta be around 90 to 100 years old for the scenes set in the present. And look, this would absolutely work if, like Batman the Animated Series, the movie took the time to establish a timeless never-when setting. But this is just bad internal continuity.
Back in the present, Batman visits Barbara in the hospital and learns that she'll never walk again. Barbara wakes up tells him that the Joker has something planned for her father, something worse than he's ever done before and begs Bruce to save her Dad. Alright, indulge me. Here is that scene in the movie.
Here is the same scene in the comic.
Exhibit A: A man in a bat costume peering down at a brutalised woman like she's a fingerprint under a microscope.
Exhibit B: A human being trying to comfort a friend whose just gone through an unimaginable ordeal.
And I know. It's a small thing. It's a small thing. But do you know what a character is?
Small things.
Batman goes on the warpath tearing up a local mob hideout that actually looks more like a casual burger joint.
The generic unnamed vaguely Mafia-esque guy who runs it tells Batman that he hasn't seen the Joker and he'd tell him if he had because regular criminals hate him. And that's it, that's the scene.
We now get a scene where Joker and his gang of freaks hold a mock trial for Gordon and demand to know what should be done to someone who brutalises people who get in his way and has no regard for the law. Thinking that they're talking about the Joker, Gordon of course says that such a person should be locked away but OH WHAT BITTER IRONY IT TURNS OUT THEY WERE ACTUALLY TALKING ABOUT BATMAN OH HOW WONDERFULLY SUBVERSIVE.
So. Get this. The movie wants you to consider that maybe, just maybe Batman is the crazy one and Gordon is a hypocrite for working with him.
Oh, what a fresh new take.
And look, the hypocrisy of Jim Gordon, supposedly the one good cop in Gotham, relying on an illegal vigilante is definitely a valid point to address (and only has been, like, seven or eight thousand times) but this is really not the story to do it in. If the Joker doesn't actually believe Jim Gordon is a pure soul and the personification of law, justice and ethical objectivism then he wouldn't be doing any of this.
Back on the street, we see Batman interviewing some hookers so we can learn that they don't know where he is either and also that the first thing the Joker usually does when he gets out of Arkham is have sex with a load of hookers and excuse me I just need to drink some bleach until my thalamus can no longer create mental images.
So the last three scenes I've just described are all original to the movie. So I have to ask something.
Seriously, I've seen bad movie scripts but this is barely even a script on a functional level. And look, the original comic is barely fifty pages long. I get that it needed to be expanded. But this is just dumping shit on to make up the time. The mob hideout scene is pure filler. We don't learn anything except that ordinary crims don't like the Joker which doesn't factor into anything and doesn't advance the plot one iota. We have the trial scene which actively weakens the story. And lastly we have this, which is just nonsensical and gross. The scene is based on a single wordless panel in the original which is part of a one page montage of Batman searching Gotham for the Joker.
And it makes perfect sense, because if there's a serial killer on the loose sex workers would definitely be keeping their ear to the ground because it's kind of in their best interests to know about that shit. There's never any suggestion that the Joker is a regular client because what kind of hooker is going to sleep with an instantly recognisable murder clown with a three figure body count? And lastly…no. No, that is not the first thing the Joker does when he gets out of Arkham. He's not going to cheat on Batman, what do you take him for?
Meanwhile, at the fairground, the Joker is trying to break Gotham psychologically by putting him on a ghost train and showing him pictures of Barbara being violated. It's awful, but honestly, after four plus decades of writers pushing the Joker to ever more ridiculous and over the top displays of barbarity, the idea that this is the worst thing the Joker has ever done is almost quaint.
In flashback we see how Joe was forced by the mobsters to dress up as the Red Hood when they went to rob his old place of work, which turns out to be a chemical plant with some really lax safety standards. Batman showed up, Joe got knocked into the chemicals, went crazy, one bad day, yadda yadda yadda, you saw how it went down in that much, much better Batman movie.
Batman finally tracks Joker down and rescues Gordon. Gordon tells Batman to bring Joker in "by the book" and Batman heads off in pursuit of Joker.
Batman tells Joker that Gordon hasn't been broken and that he's wrong about everyone being like him and that's he's just a jerk, so there.
Joker pulls a gun on Batman but it turns out to be just a gag weapon. Exhausted, he throws the gun away and tells Batman "Well go on. Beat the hell out of me and get your standing ovation."
We now get the one scene in this that actually works. Where both Conroy and Hamill actually seem invested and it approaches something of the power of the original. Batman tells Joker that he doesn't want to hurt him and that, like him, he also had one bad day. For once, he offers to listen to what Joker has to say. And to help him, if he can.
And Joker…actually seems touched by this. He turns down Batman's offer, saying it's too late. The movie ends with these two desperate enemies finally able to find a tiny moment of shared humanity.
Oh, and there's a mid-credits stinger of Barbara Gordon starting her career as Oracle.
***
Alright, so that's 6,000 words ripping on other people's hard work. What would I do differently?
Well, glad you asked. You didn't ask. I know that. But it's my blog and there's no escape.
Okay, here's how I'd adapt The Killing Joke:
Firstly, crazy idea here, maybe have the first half of the movie have some thematic, narrative and logical connection to the second half of the movie? I know, I know, I just get these bursts of genius striking my head like thunderbolts from the heavens.
You start the story immediately after the death of Jason Todd at the hands of the Joker. Batgirl and Batman are pursuing him through the city and Batman is…not doing so good. When they finally track down the Joker, he of course, uses Todd's death to troll Batman and Bats JUST LOSES IT.
He comes closer to killing Joker than he ever has before and Barbara has to knock him out before he breaks his no-killing rule.
Barbara then subdues the Joker and we learn that it's actually Batgirl who put the Joker away at the start of the Killing Joke. Barbara then tells Bruce that she's quitting because she can no longer trust that he'll always do the right thing.
And then, Batman goes to Arkham to kick off the Killing Joke part of the movie which now makes greater narrative asense because Batman is not just going to try and reason with the Joker apropos of nothing. Now, when he says "we're going to kill each other, aren't we?" we the audience know how true that is.
And we're off to the races. Now, when Batman brings Joker in by the book, he's not just being inspired by Jim Gordon, but also by Barbara.
Boom. Barbara Gordon has a greater and more active role in the story, not as Batman's stalkery one night stand but as a valued partner and friend who inspires him to be a better man. And the plot now has a structure that doesn't resemble two fat gerbils awkwardly stitched together.
Animation: 05/20
Stiff, unlovely animation and bland, inexpressive character models.
Leads: 04/20
Holy character assassination Batman!
Villain: 06/20
That's all it takes to ruin a character. One bad movie.
Supporting Characters: 08/20
Paris Franz has this one English bodyguard. We never really find out what his deal is, or what a Londoner is doing in Gotham working for the mob, but he's honestly kind of appealing so I'm throwing the movie a bone here.
Music: 07/20
The main score is perfectly acceptable creepy Batman fare. And I appreciate that they actually tried to put in the Joker's song from the comic as a full musical number. In theory. I appreciate it in theory.
FINAL SCORE: 30%
NEXT UPDATE: 23 July 2020
NEXT TIME: So remember the old days when I thought endlessly repeating a movie line counted as comedy? Well, did you ever dance with the devil in the pale moon light?