Telltale games are no more.
Telltale was originally formed in 2004 by former disgruntled LucasArts employees to revive the flagging adventure genre. Over the next few years Telltale earned a reputation as the gold standard for excellent writing in computer games (excellence in how they treated their employees, not so much). But I don't want to talk about how Telltale made great games or how they ground their employees into a fine snortable powder.  I want to talk about Batman, because I will never not find a way to talk about Batman, which you should keep in mind if you ever ask me to give a eulogy.
Telltale's modus operandi was to take licenced properties (which is very common in the computer games industry) and to do genuinely interesting and original things with them (which, in the computer game industry, is as rare as catching a unicorn using a swear word). So when it was announced that Telltale were doing a Batman game? People. Were. Pumped.
Having been gifted a Nintendo Switch by my family last birthday I've finally played through both Batman games and I have feelings people. I have feelings that need to be expressed. So from here on in, spoilers abound.
So let me say this upfront; these games aren't bad. I've genuinely enjoyed them (the second one, The Enemy Within, much more than the first admittedly) while still having to stop and splutter indignantly at frequent intervals like a dowager Countess. And to an extent, that's fine. See, Telltale were pretty upfront about doing some fairly radical re-imagining of this franchise. Batman himself is more or less much untouched but virtually every other major character has some radical departure from their comic book counterparts. Some of these I find really interesting and cool, and some I simply cannot countenance.
Some of these changes are honestly great. This series has one of my favourite Catwomen in any version of Batman. Selina susses out that Bruce Wayne is Batman literally the first time she meets him out of the mask and it's a great way of establishing her as a worthy foil. She's smart and tough and brave and manages to be sexy without it coming off as fanservice (always such a tricky line to walk with that character). And I actually think what they've done with the Joker and Harley is so crazy that it ends up working brilliantly. They reversed the relationship, Harley now being the scary deranged supervillain and Joker being the hopelessly in love minion who's in way over his head. I mean it's heresy and but then heh heh I think of all those HA HA HA MRA Joker fanboys LOSING THEIR SHIT AND HAAAAAA HAAHAHAHAHAHAHAAAAAAHAHAHAHAHAHAHAHAHA!
But if you're in any way interested in writing I'd recommend playing these games. Not because of the quality of the writing (it's decent, but nowhere near Telltale's best) but because it's a perfect example of how even good writers can fundamentally break a character. And they did.
They took Batman and snapped him over their knee like a twiglet Bane-style.
Now, I said earlier that Telltale didn't radically alter Batman's character, and they didn't. But they did alter his past.
Here's what happens: A new villain named Lady Arkham shows up in Gotham and reveals that Bruce Wayne's father, Thomas Wayne, was not the crusading philanthropist the city knew him as, but was actually part of a corrupt cartel of politicians and mob bosses who were secretly running the city and that he was committing innocent people to Arkham to get rid of them. Now, when it comes to good twists, I have three rules:
1)      The twist must be genuinely shocking and surprising.
2)      The twist must be fair, in that the clues were there for the viewer to figure out if they were smart enough and that the twist does not contradict what we already knows for a fact.
3)      The status quo after the reveal should be more compelling than the status quo was before.
Based on these criteria, this reveal comes very close to being a good twist, but "close" is no exploding cigar. It clears (1), easy. It meets (2) as well in that there are clues early on that Thomas Wayne might not have been as good a guy as Bruce thought. And you might think that it meets (3). I mean, doesn't Batman's father actually having been a criminal open up all kinds of new story possibilities? And it does. Short term.
If Batman was a car, Telltale tried to jump a ravine with him. At first it was thrilling and exciting and like nothing we'd experienced…but gravity is a thing and now Batman is lying in a burning wreck at the bottom of the canyon.  To switch metaphors, Telltale's Batman flew too close to the sun.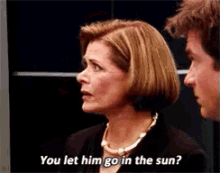 Why do I say that?
Okay, that basic plot of a villain showing up and unmasking Thomas Wayne as being a bit of a bollocks might sound familiar, and if it does then you've probably read Grant Morrison's 2008 story Batman RIP. In that story, Batman's enemy Doctor Hurt reveals himself to be Thomas Wayne, a depraved sociopath who actually faked his death to escape from his (also awful) wife and son who he hated. Now Morrison is all about meta-textuality and what he's done here is created a villain who's not trying to kill Batman as he is trying to destroy what makes Batman work as a story.
Bruce Wayne becomes Batman because his innocent parents were gunned down by a random criminal and so he created a persona to help him wage a war on crime. Batman was born from that tragedy.
But if the Waynes were not good people, but monsters, then their death is not a tragedy but an act of (admittedly Old Testament) cosmic justice.
Without that tragedy, Batman just doesn't work. There's no reason for him to do what he does. The mechanism breaks. Why does he do this? To avenge his parents. Who were violent criminals. And got what was coming to them. Kinda hard to root for him, right?
The difference is that in the comics, Batman doesn't buy it and proves that Doctor Hurt is not actually his father but is really his devil-worshipping ancestor Thomas Wayne. Or the devil. Or a construct created by Darkseid. Or…look, Grant Morrison's nuts okay? if I understand 35% of what's happening in one of his stories it's a good day. But the point is, at the end of the story they toys are back in the box. Thomas Wayne was a good man who inspired his son to become a great one.
But Telltale…they don't do that. They stick to their guns. Thomas Wayne really was a monster. Telltale basically became Doctor Hurt in real life. And Batman just…keeps going.
And like I say, I've enjoyed these games a lot.
But this Batman feels like Wile E. Coyote running out onto thin air.
And I'm just waiting for him to look down and realise there's nothing holding him up.